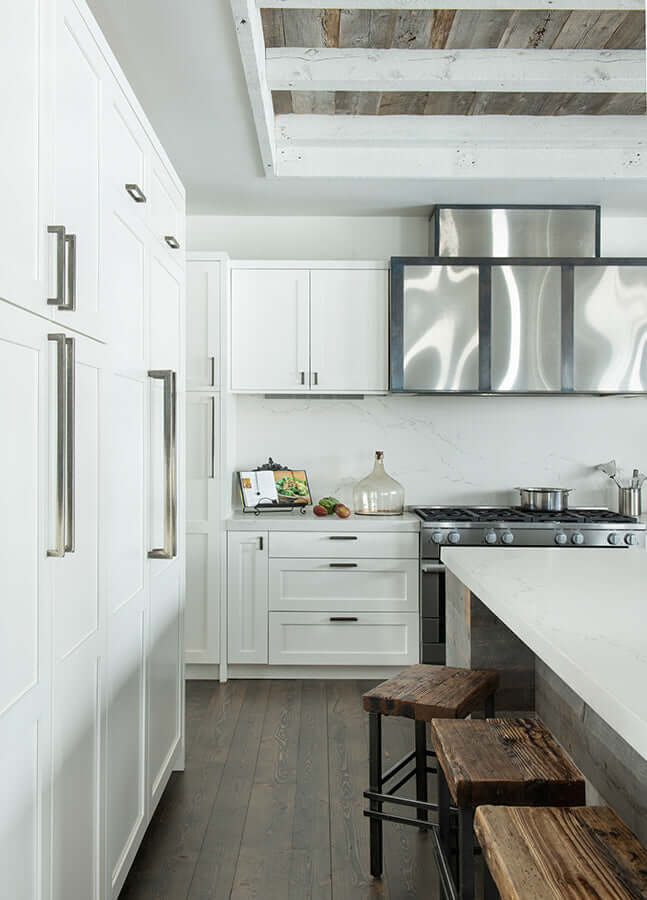 Rustic and classic.
This property is filled with clean white lines and natural elements. Utilizing the vaulted ceilings and beautiful stone fireplace, we created a space that was elegant and endearing.
The open floor plan invites guests to engage whether they be in the kitchen making food or in the living room entertaining.
With a beautiful grand wine cellar, a collection of riches is accumulated in the presence of company or a romantic evening in. This beautiful home welcomes all as a place to gather on a warm summer night or a cold winter's day in.