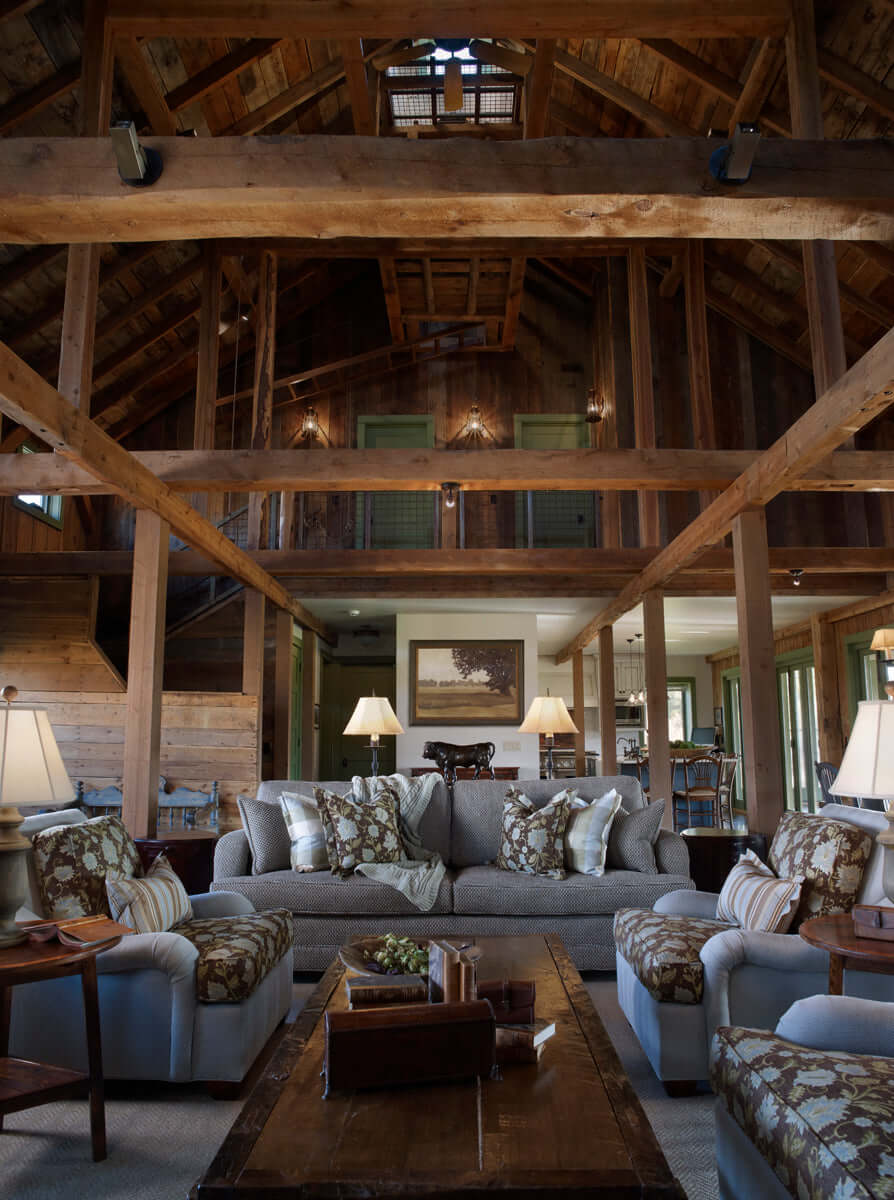 Giving history a new life.
Montana has a rich history that includes beautiful architecture. The buildings of the Old West carry their own stories. Whether it be generations of love or neglect, each has their own story to tell. Located on ranches or in cities, these historical beauties stand majestically throughout our great state. A few years back we were graced with the opportunity to restore a historic barn from 1892.
A beautiful, big, red barn surrounded by converted silos and sweeping views of the surrounding Montana lands. This place is an absolute joy for anyone to witness. Working with the already established open space of the building, we capitalized on our own talents in antique design, contemporary furniture and rustic aesthetics. Using a perfectly meshed partnership of the three we were able to achieve a balance that gave the residents a much desired comfort.