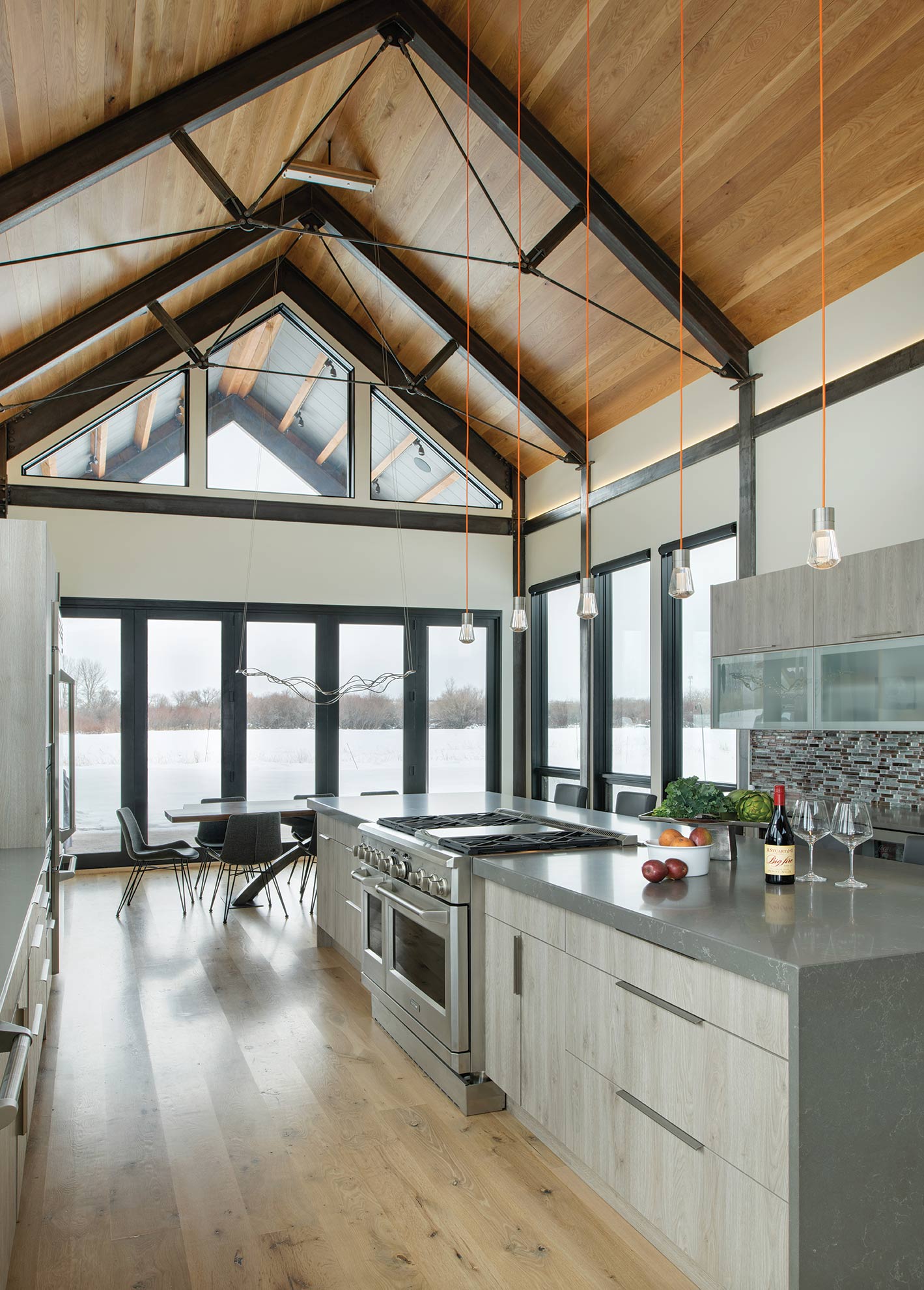 Scandinavian Modern.
Using elements of hygge mixed with modern architecture and warm decor, this space combines a wealth of design into a restful and comforting space.
The vaulted ceilings are highlighted by the minimal hanging light fixtures in the open kitchen and dining space, accentuated by a beautiful wall of windows displaying the Montana countryside.
The living room is centered around a beautiful dark stone wall fireplace that warms you up while looking out at the frigid winter countryside through the enormous wall of windows. Perfect for a cozy night in with your loved ones.